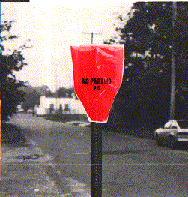 Outlasts cardboard signs & paper bags
in rain, wind, snow, and sun!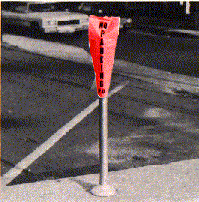 DOUBLE METER COVERS
Use double meter bags
to cover signs.
Just slip wire ties that are included
in cases through holes in bag
and fasten securely around
the bottom of the meter bag
so bag will not come off.
SINGLE METER COVERS
Guaranteed not to fade
up to 6 months!